When Beth and Isla appeared on ITV Calendar on Friday 20th February, they received an
Incredible offer of support from Kids n Cancer - £5,000
Thank you! xxx
Devonshire Hall, Leeds Univeristy
Devonshire Hall have had lots of things going on for the past few months to raise funds for Isla. Staff, Students and Customers have donated money and prizes towards a raffle. A coffee morning was held where they sold cakes and hot/cold drinks and did the raffle. They are in the process of getting all the money together but think it's likely to be around £300 raised.
Well done and thank you xx
Grateful thanks also go to Webanywhere for providing this invaluable website so we can keep everyone updated.
This is Amanda Connolly who brought in a cheque from Airecentre Pacers on Sunday.
Thank you Airecentre Pacers for running for Isla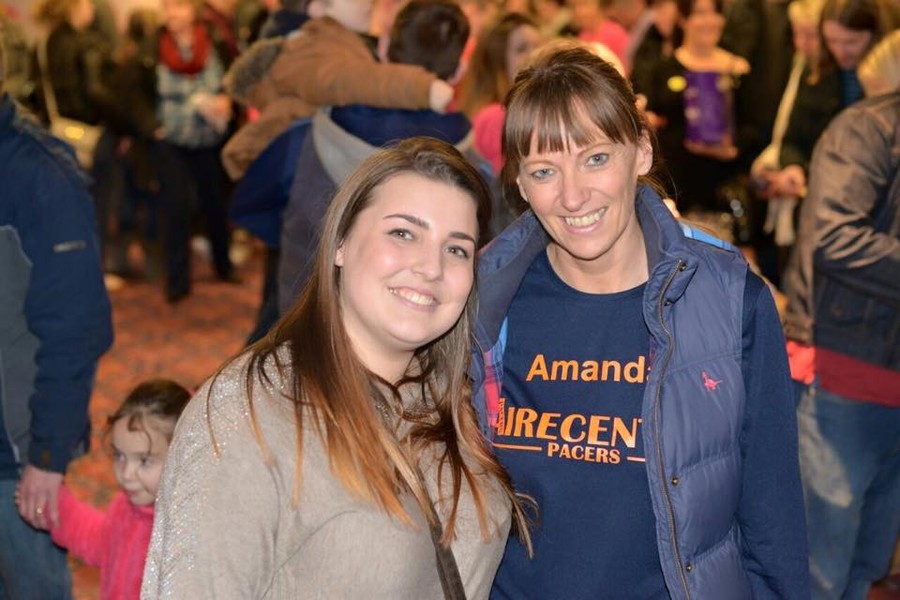 We need to also send a massive thank you to Ferno UK Ltd for their super generous cheque. In addition, we would like to make a special mention to their MD Jon Ellis for sorting out the PowerPoint presentation for Sunday and his lovely family otherwise known as The Cooking Cottage, aka Lesley Ellis and co, for providing nibbles.https://www.facebook.com/fernoukltd
Here are the ladies from the McMillan fundraiser earlier in the year who agreed to split the money they raised with Isla. They popped along on the Funday at the weekend to present the cheque.Thank you so much Karen Coburn, Aileen Pawley and Joanne Holmes